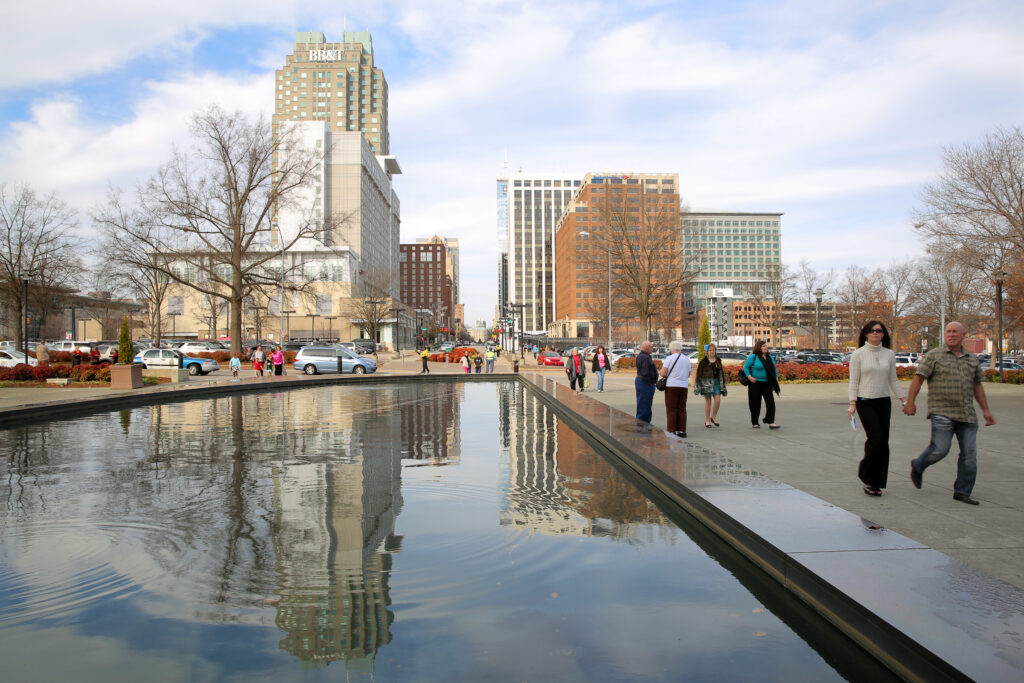 About Raleigh
Long known as a "city in a park," you'll be impressed with the lush environment surrounding you in Raleigh, North Carolina! With more than 10,000 acres of parkland within and around the city, you'll see loads of greenery. 
Raleigh is home to a vibrant arts community, ready to welcome QuiltCon to their city! Everything from the opera, symphony, theater, and ballet can be found, many close to Raleigh's convention center campus. Discover gifts and treasures from local boutiques, including many handmade and custom designs for truly eclectic finds. 
Raleigh also holds dear its history and preserves more than 200 historic places on the National Register. Numerous museums, sites, programs, and events lay out a bevy of stories for history buffs, collectors, and the endlessly curious to discover. Some of the area museums include:
The food scene in Raleigh is booming, thanks to tasty endeavors from a community that's passionate about good eats and drinks. Foodies, rejoice! You will be in one of the "Hottest Food Cities," according to Zagat. Dining in Raleigh is a peerless mix of foodie culture and warm, down-home service, highlighted by James Beard Award-recognized chefs. Some downtown restaurant highlights include:
Raleigh may be quiet about the fact that its leading in most recent quality-of-life rankings, but the fact is, meeting attendees enjoy visiting as much as people enjoy living here. 
With more than half of the U.S. population with a day's drive, or a two-hour flight away, we hope we will see you in Raleigh!
Land Acknowledgement
QuiltCon acknowledges our convention is held on the ancestral homelands stolen from Indigenous peoples, including the Lumbee, Skaruhreh/Tuscarora (North Carolina), and Catawba people, their descendants who live currently, and future generations to come. We acknowledge the sovereignty of the Tribal Nations stewarding the lands that make up the current state of North Carolina.
QuiltCon is dedicated to protecting and honoring the history of these people and places.