The 2023 Windham Ruby+Bee Fabric Challenge
Sponsored by Windham Fabrics
Our Featured Lecturer Chawne Kimber selected a great palette for this year's Windham Fabrics Challenge using the Ruby+Bee Solids by Heather Ross and Annabel Wrigley. These sumptuous solids have a lovely hand and are saturated with color. Sure to inspire, this year's palette is all Ruby+Bee: 
Russet 51583-40
Mandarin 51583-31
Vanilla Custard 51583-53
Pool 51583-45
Cornflower 51583-46
Stormy 51583-44
Windham Fabrics has donated a limited amount of free fat-eighth bundles in our 2023 color palette. Sign-ups for challenge bundles will open to MQG members on Wednesday, May 18th at 3 p.m. CDT / 8 p.m. UTC. At that time an email with a link to the sign-up form will be sent to all MQG members who have selected to receive an email from the MQG. The form will stay open until all bundles of 6 fat-eighths are claimed.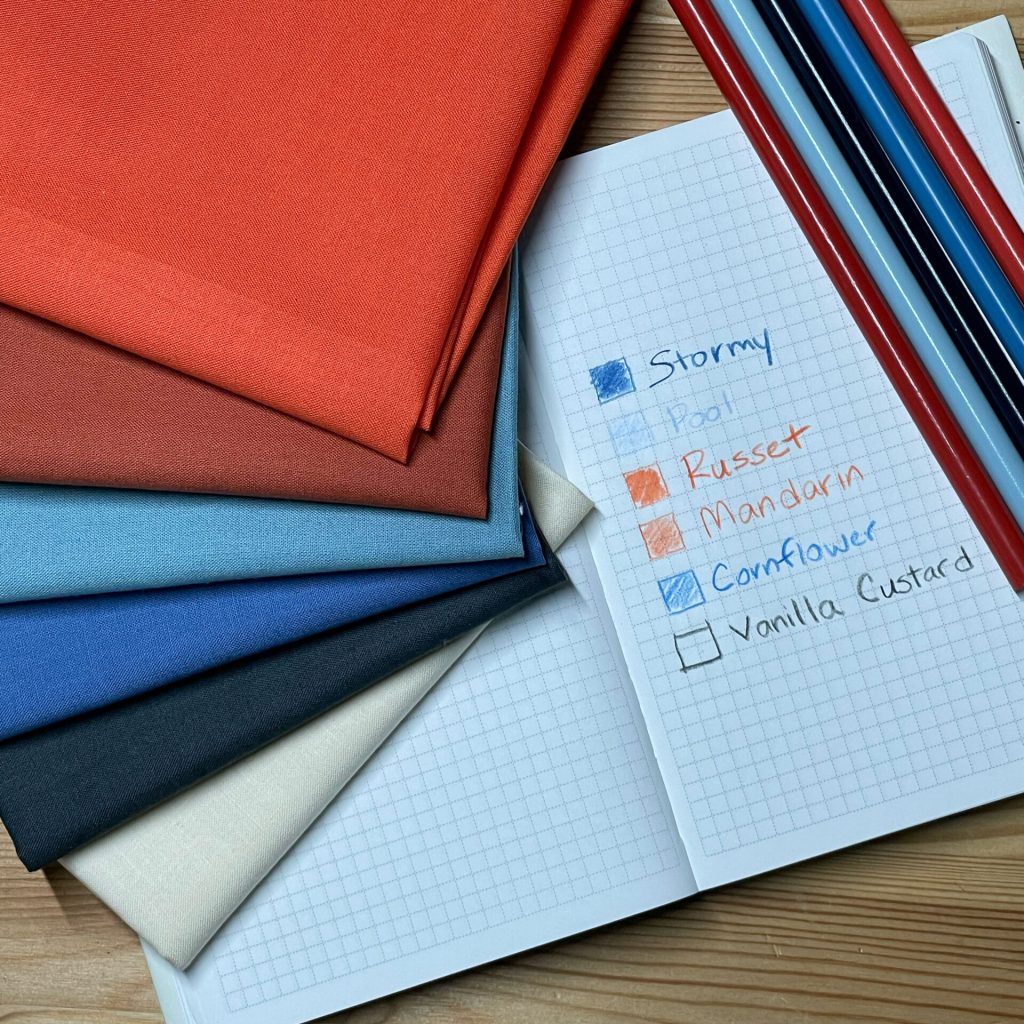 Ruby+Bee Fabric Challenge Rules
Must be a current MQG member to participate.
Fabric Challenge quilts must use at least 4 of the 6 challenge fabrics — no other fabrics may be used on the front of the quilts.
If the binding is visible from the front of the quilt, it must be in one of the palette fabrics — the backing may be any fabric. If the quilt is faced and does not have binding that appears on the front of the quilt, the facing can be of any fabric.
Size restrictions follow the same standard as all QuiltCon quilts — there is no minimum size — there is a maximum of 440″ total perimeter (with no single side larger than 110″).
Quilt entries will be open from September 1 to October 31, 2022 (the same as all QuiltCon show entries).