Quiltcon 2023 Digital Goodie Bag

50% Off One Digital Pattern from APQ
Choose from more than 300 patterns featured in American Patchwork & Quilting, Quilts & More, and Quilt Sampler. Offer good on one digital pattern. Use code MODERN50 at checkout.  Expires 4/30/23.
20% off Aurifil's Color Builder Collections
Aurifil Color Builders are the perfect way to build a thread stash rainbow! Enjoy 20% off all titles within Italy (50wt), Endangered Species (40wt), and Flora (50wt Variegated). Use code QCCB23 at checkout

Enjoy 20% off all products at Beehive Craft Studio
Beehive Craft Studio is excited to share with you a 20% off coupon code for all products including modern fabrics, kits, patterns, and notions. One-time use at our online store. Expires 6/30/23. Can be combined with shipping discounts. Use code Quiltcon20.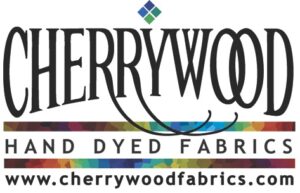 FREE PDF Pattern - Cherrywood Exclusive patterns
Choose from Amish Bars, Arizona, Chop Suey, Endless Horizons, Infinity, Leaded Glass, Liberty, Nodak Winter, Orbit, Petal Palette, Side Trip, Woven Color or Y-Improv. Use code KDESIGN at checkout.
Save 25% at ElectricQuilt.com!
Save 25% on software, books, and printables at ElectricQuilt.com. Plus, enter a giveaway to win a prize of your choice! Apply promo code QC2023 in cart to save.
Free Ebook: Five Mistakes to Avoid When Shopping for a Longarm
Are you frustrated by the quilting process? Do you struggle to finish quilts on a domestic machine? Become a confident shopper today with this free 5 Mistakes to Avoid When Shopping for a Longarm.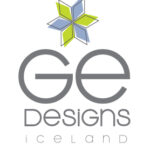 Free Pattern: Strippy Dippy Table Runner
Fast and easy Strippy Dippy table runner from GE Designs.

Free Pattern From Handi Quilter!
As a thank you to members of the MQG, we're sharing a quilt pattern by designer, Ben Millett.
Visit HandiQuilter.com to download Ben's bold, modern pattern for free!

20% Off Glide Thread with Southeast Sewing
Use coupon code GLIDE to receive 20% off spools of Glide Thread! Glide is not only great for quilting but embroidery as well. You'll love the way this thread glides through your machine! Use code GLIDE at checkout.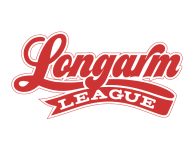 Buy One, Get One Digital Pantograph Free from the Longarm League
Purchase any Longarm League digital pantograph at regular price and get one free. Use code LLQUILTCON2023 at checkout. 
Modish Quilter Magazine: Free Sample Issue
A digital lifestyle magazine for the modern quilter. Download our FREE Sampler issue to get a taste of what our regular full-size issues are like. Join the community and get 20% off your first-year subscription! Use code QUILTCON23 at checkout.
Morris Textiles 20% discount
20% discount on any one order from our website in 2023. Use code QCAT20 at checkout.
Free Admission to the National Quilt Museum
QuiltCon attendees can enjoy FREE admission to the National Quilt Museum in Paducah, Kentucky! Simply ask for the "QuiltCon Atlanta" discount upon arrival at the museum. Valid through February 2024.

Free Pattern: Clamshell Clutch
This beautiful clamshell clutch is the perfect quilted addition to any bag lover's collection!

Use coupon code ORANGEDOT to take 20% OFF any purchase from orangedotquilts.com.
Want to visualize your quilt designs before cutting into your fabric? Get started now! Save 20% on all annual PreQuilt subscriptions! Valid for new and existing accounts. Expires March 15. Use code ATLANTA23 at checkout.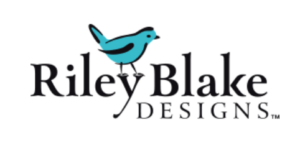 Free Pattern Downloads from Riley Blake Designs
Choose from dozens of free pattern downloads. There's something for everyone from beginner to advanced, modern to traditional, and beyond. We can't wait to see what you'll create!
Save 25% at Rosie Girl Quilting!
Use the code QC25 to take 25% off your order. Code is good until May 1, 2023.
RSS Spring Sewalong Swatch Quilt Pattern
Free Swatch Quilt Pattern for the Ruby Star Society Spring Sewalong! This pattern by Alexia Marcelle Abegg is not only fun & easy to make -it's the ultimate cozy quilt when made up with Alexia's Warp & Weft fabrics. Hope you'll join us this spring for our free sewalong, and share your own colorful combination for the Swatch Quilt!
20% OFF SOLID QUILTING COTTON AT SEWFINITY.COM
What colors are missing from your stash? Get 20% off solid quilting cotton with discount code SEWSOLID-QC2023. Choose from 3 entire collections, available in yardage and FQ cuts! Valid thru 3/23/23.
Get 20% off one SewTites order on our website! No minimum order is required, one-time use only, and can't be combined with other discounts/offers. Valid 2/26/23 thru 3/15/23. Use code QUILTCON23 at checkout.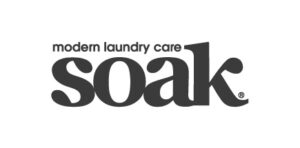 Flatter Ironing Spray - Get 20% OFF
Flatter makes ironing easier. Try our newest scent Wild Mint‒ a wild ride to a wrinkle-free universe, that leaves your fabric sleek and soft! Free shipping over $60. Promo valid until: 03-31-2023. Use code QUILTCON23 at checkout. 
20% off at C&T Publishing/StashBooks
20% off site-wide at ctpub.com, your home for creativity. Discover trending quilting, sewing, craft books, and notions. Expires March 30th, 2023. Use code QUILTCON20 at checkout.

20% off at String & Story online!
Thanks for coming to QuiltCon, Rockstar! Enjoy 20% off one order over $100 USD as our special huzzah to you! Use code QUILTCONROCKSTAR at checkout.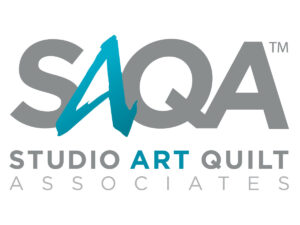 Push the boundaries of your creativity – join SAQA now! Connect with artists and art quilt lovers around the world. Discover what is possible! Use discount code QCON for $20 off at www.saqa.com/join
$5 off of your order at www.sulky.com!
Enjoy this gift of $5 off ANY ORDER, NO MINIMUM at www.sulky.com! Stock your sewing studio or try a new product, Sulky has everything you need to create your special projects! Use code Quiltcon5 at checkout.
#sewbetterwithsulky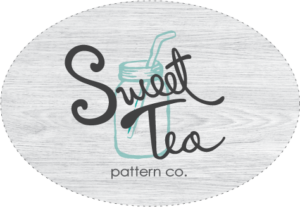 30% off One Pattern at Sweet Tea Pattern Co.
Let's continue the fun of Quiltcon, head over to our website and receive 30% off one pattern! PDF versions included. Use code Quiltcon at checkout.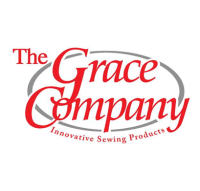 Get your special after show savings on select Grace Company and TrueCut products!
Using Grace products has never been easier!
Enjoy 20% off your next accessories order! Expires 3/26/2023. Use code QuiltCon20%Off2023 at checkout.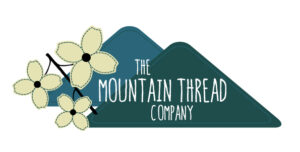 20% OFF DIY COILED ROPE BASKET KITS FROM THE MOUNTAIN THREAD COMPANY
Stitch up a rope project with a DIY coiled rope basket kit from The Mountain Thread Company! 20% off coupon is valid through 3/11/2023 at 11:59 PM EST. Use code QUILTCON23MTC at checkout.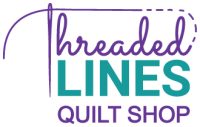 $20 off your order at Threaded Lines Quilt Shop
Get $20 off at Threaded Lines Quilt Shop. We have fabrics, threads, notions, patterns, bag-making supplies & more! We live to quilt like you and we strive to bring the shop experience to you online. Use code Quilting20 at checkout.

Take 30% off your next order with Wildflower Quilt Co.
Use code QuiltCon30 to receive 30% off your next purchase online or in-store. Free shipping on all orders over $50. Not valid on quilting services. Limit one-time use per customer. Expires 12/31/23.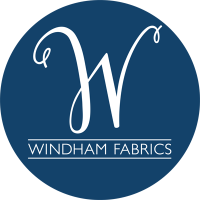 Free: Flock Quilt Pattern
Flock is a bold and modern quilt pattern designed by Josie Kate Snyder. It features Ruby + Bee Solids.