Get involved with QuiltCon 2023 by joining one of the four unique members-only challenges! Each challenge has its own focus — a color palette, technique, or design motif — and its own specific guidelines for participants. Join the MQG today to participate.
The 2023 Community Outreach Challenge
For this year's Community Outreach Challenge, we are asking members to make quilts that show a color shift, or gradient, in the piecing. We have selected two colorways for you to choose from, and hope you are as excited about them as we are!
The 2023 Windham Ruby+Bee Fabric Challenge
The color palette for this year's Fabric Challenge sponsored by Windham Fabrics was chosen by our QuiltCon 2023 Featured Lecturer Chawne Kimber. She selected a gorgeous array of blues, oranges, and an off-white from the Ruby+Bee Solids line by Heather Ross and Annabel Wrigley.  We love working with these sumptuous solids which have a lovely hand and are saturated with color, we hope you do too!
The 2023 American Patchwork & Quilting Modern Log Cabin Quilt Challenge
This year, American Patchwork & Quilting and the MQG want to see what you do with the classic log cabin block. Think beyond the improv log cabin block that was so popular in the early days of modern quilting. How else can you modernize the log cabin — or its many variations? Whether your log cabins start with a square or another shape, have curved or straight edges — stretch your quilt design skills in this challenge!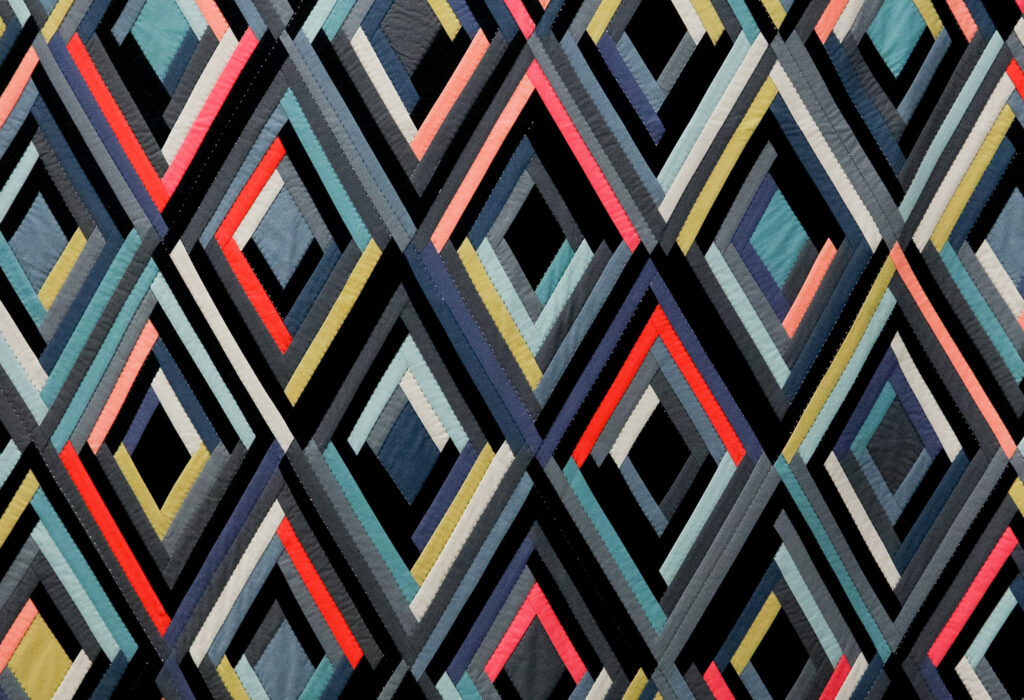 The 2023 MQG Modern X Quilt Exhibit
We're celebrating ten years of QuiltCon with a special 10th Anniversary exhibit at QuiltCon 2023 in Atlanta. 
The MQG Modern X Quilt exhibit is a design-focused challenge open to all MQG members. Drawing inspiration from the Roman numeral for ten, the X shape is common in many quilt blocks, from traditional blocks such as the Crossroads block to the modern X/Plus block. We can't wait to see the modern quilts showcasing the X shape our members make for this special exhibit at QuiltCon 2023!