CHAWNE KIMBER is an African American mathematician and quilter known for expressing her political activism in her quilts. She is an academic dean at a university in a mid-Atlantic state.
Kimber comes from a family of cotton farmers and quilters in Alabama, and cotton was central in the lives of the women of her family – from picking to ginning to sewing, with quilting emerging as the main mode of self-expression available. Patchwork was sewn from worn denim and calico clothing and layered with the discarded cottonseed and fluff from the gin houses for insulation to make quilts
Inspired by the quilts made by her ancestors in the late 1800s, she interprets traditional forms in an improvisational style using vibrant modern colors of commercially available American-farmed, processed, and woven cotton. Some of the designs are geometric romps that emphasize the complex forms of negative space that naturally arise, while others utilize unusually small scaling to exaggerate shapes and tonal sequences. Using the quilt medium to respond to current race-related social justice issues, she also makes minimal two-tone appliquéd self-portraits in a street art style.
Chawne's work has frequently been displayed at QuiltCon. Several of her pieces are now found in museums around the country including the Smithsonian American Art Museum, the International Quilt Museum, and the Michigan State University Museum.  
Join Chawne for a featured lecture and see her exhibit at QuiltCon 2023 in Atlanta.
Chawne's featured lecture will include ASL interpretation.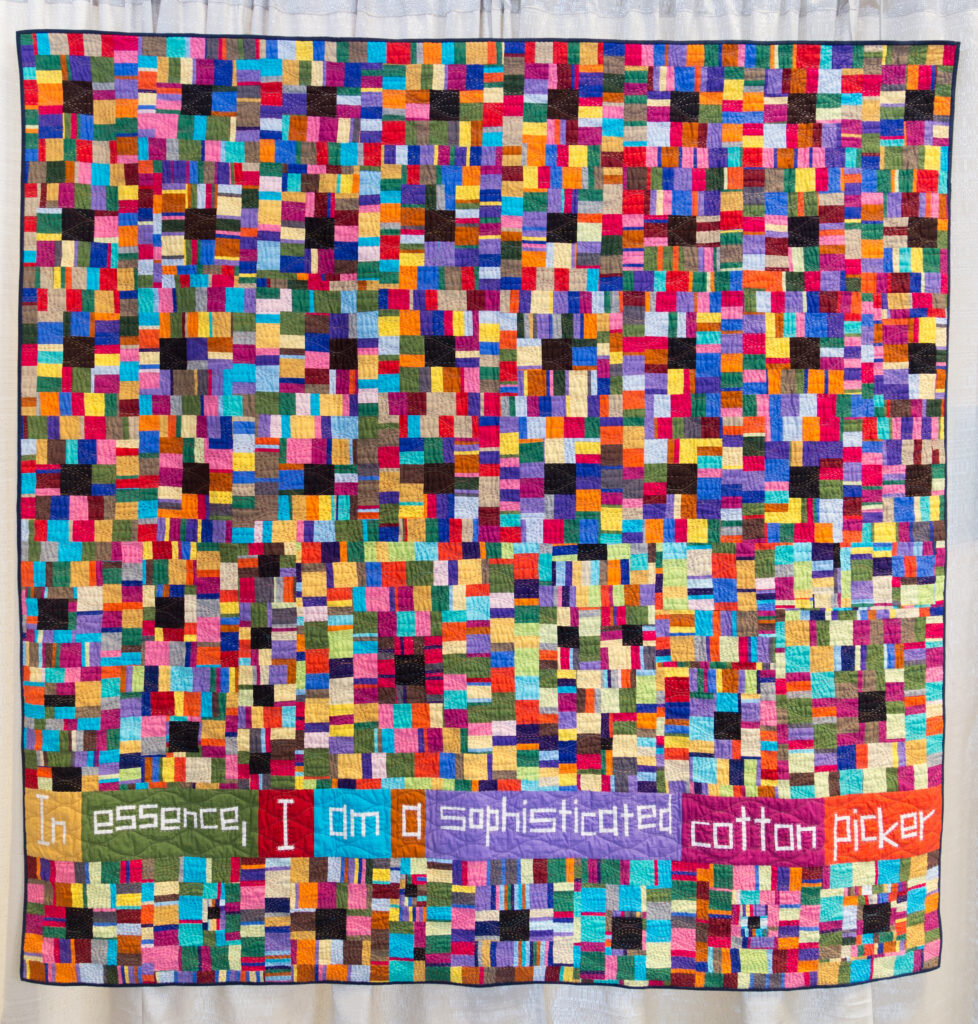 At QuiltCon 2023, attendees will be able to tour a sampling of Chawne's works. She is known for her work with words on quilts, small piecing, as well as quilts that tend to lean on improvisational piecing. Viewers will find themselves mesmerized by the quilts on display, drawn in by their powerful messages as well as impeccable piecing. Attendees will have the ability to learn more about them through the Special Exhibit Tours, a ticketed daily event that will take place before the quilt show opens.