Members – show us more-is-more! For QuiltCon 2024, our juried MQG member exhibit will be centered on Maximalism.
In a maximalist quilt, the entire space may be densely filled with color and layers. Quilters might use all prints, all solids, or a combination of the two! Quilts should be no larger than 110" on any side. For more information on Maximalism, check out our helpful article in the MQG Resource Library.
Quilts are entered into QuiltCon using the standard submission process, selecting the Maximalism Exhibit category. Submissions open September 1, 2023, and close October 31, 2023.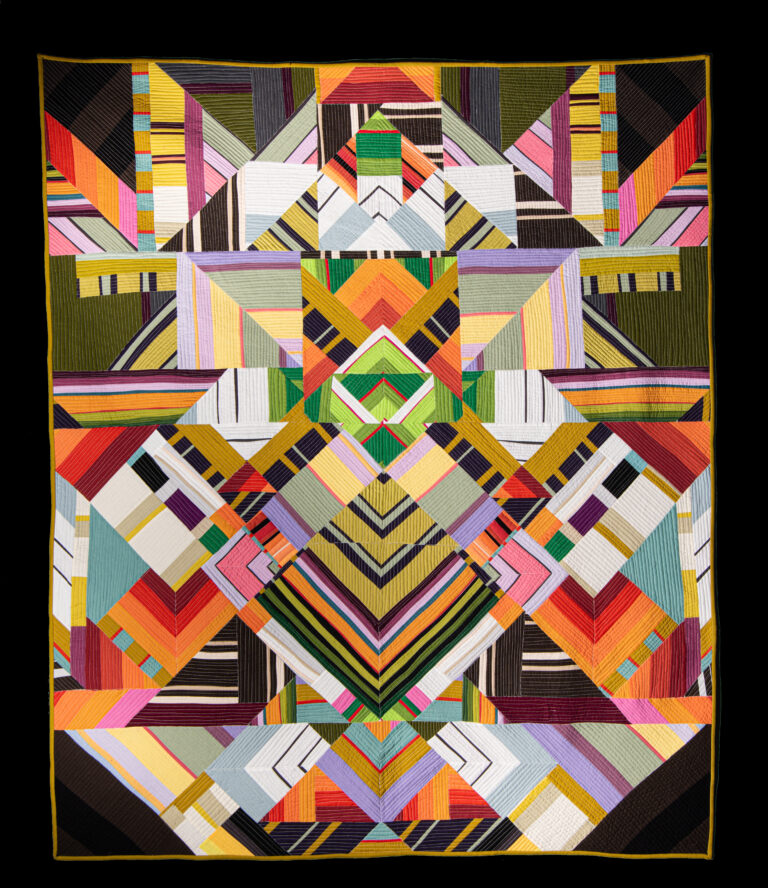 MQG Maximalism Exhibit Rules:
Must be an MQG member to enter.
Eligible quilts must use the idea of Maximalism as the primary element in the design.
Size restrictions follow the same standard as all QuiltCon quilts — there is no minimum size — there is a maximum of 440″ total perimeter (with no single side larger than 110″).
Quilts will be juried into the exhibit, but not judged and not eligible for prizes. 
Quilt entries will be open from September 1 to October 31, 2023 (the same as all QuiltCon show entries). More details about entering will be given when the entry guidelines are published.